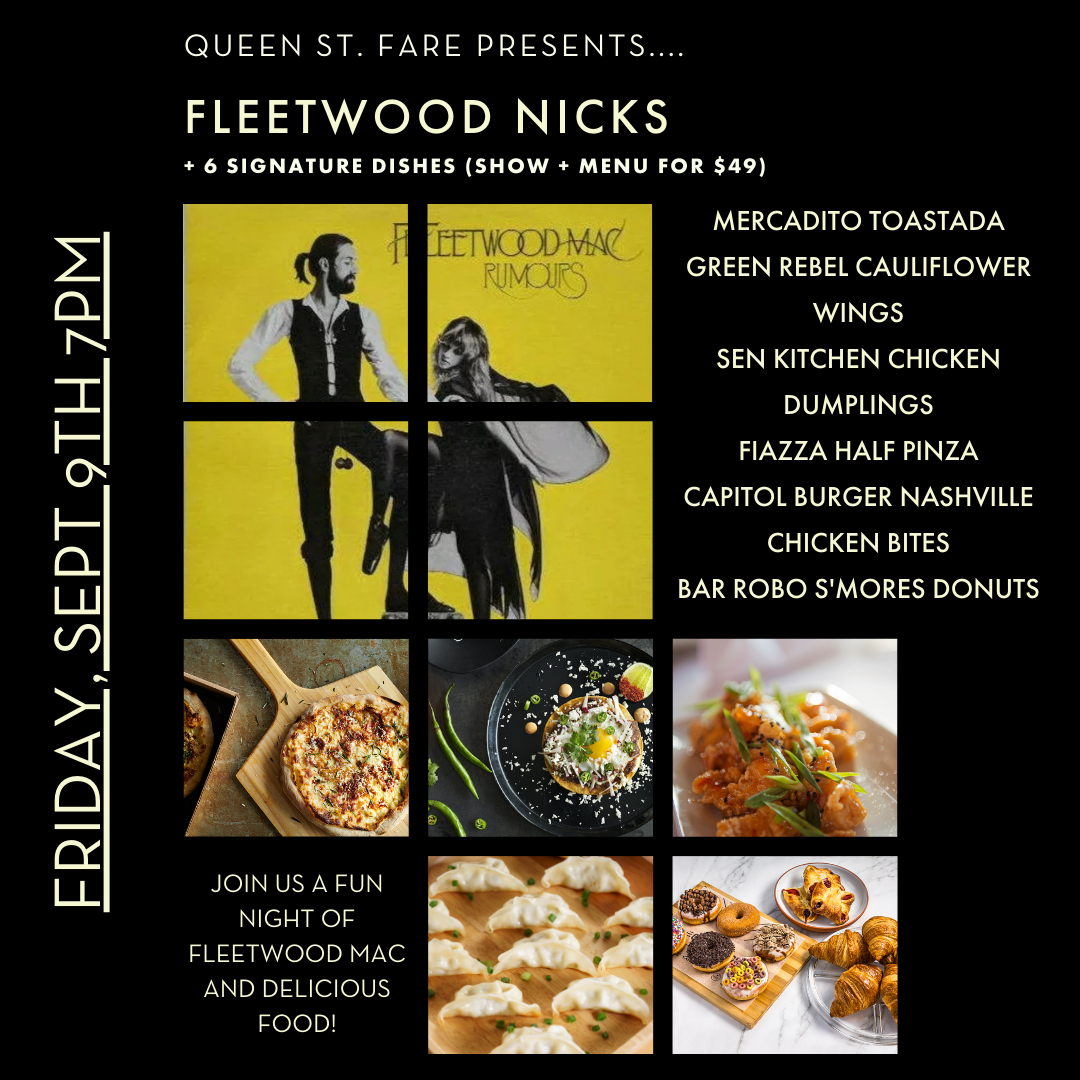 Join is, on Friday, September 9th for a night of dinner and music at QSF! Come and experience all that Queen St. Fare has to offer with an amazing show, food and drinks!
Fleetwood Nicks is a Toronto-based Stevie Nicks Fleetwood Mac Tribute Act.
Exploring material from Rumours to Stevie's solo work to Tom Petty/Stevie Nicks hits as well. This is an incredible tribute with first-rate musicianship and stage presence. Prepare to be blown away!