From food to fork, Queen St. Fare is committed to the environment.
From the beginning, we promised to find ways to reduce waste and cut greenhouse gas emissions.   
We started by partnering with local food and drink vendors who source fresh, local ingredients wherever possible.  At Capitol Burger Counter, you'll find local beef from Enright Cattle Company.  At Mercadito, you'll find local produce.  At Q Bar, you'll find local ingredients used to add distinct flavours to cocktails.   
Greener Food Hall Operations
Next, we committed to send no consumer waste to landfill.  This means that the packaging is compostable and the stainless steel cutlery is  repurposed.  Much of our paper, which includes napkins, straws and cups will be compostable.  Everything else will be recycled.  
When visiting us, look for the green Queen St. Fare compost symbol.  It will help guide you towards compostable items: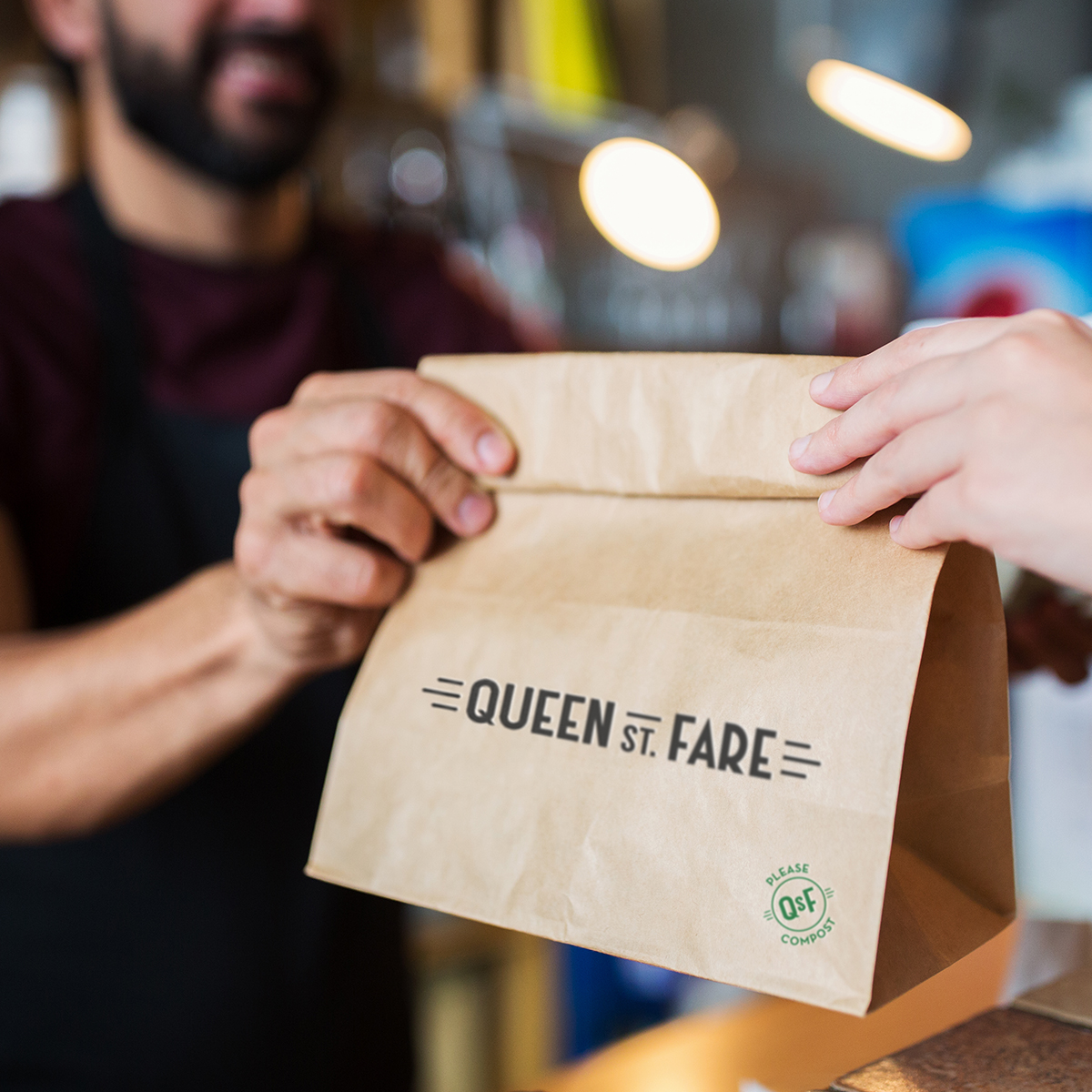 Finally, behind the scenes, Queen St. Fare is run by a very complex and efficient heating and cooling system. Our heat is generated with electricity which has a significantly better greenhouse gas emissions than Natural Gas. Our systems are smart. The entire space breathes and adjusts the heating and cooling operations minute by minute - based on the number of people present, the angle of the sun and a dozen other factors.

The Sun Life Financial Centre
Queen St. Fare is located in the Sun Life Financial Centre, the first building in the National Capital Region to be awarded both LEED-EB Platinum and BOMA BEST®  Platinum certifications.  
These certifications mean that the Sun Life Financial Centre:
is among Canada's top 5% of environmentally conscious spaces;
is a place where outdoor air quality is measured and verified; and
is a building that recognizes the importance of the community around it.  
The building is also located next to efficient transit. We are right on the O-Train Confederation Line, with entrances to Parliament Station attached to our building.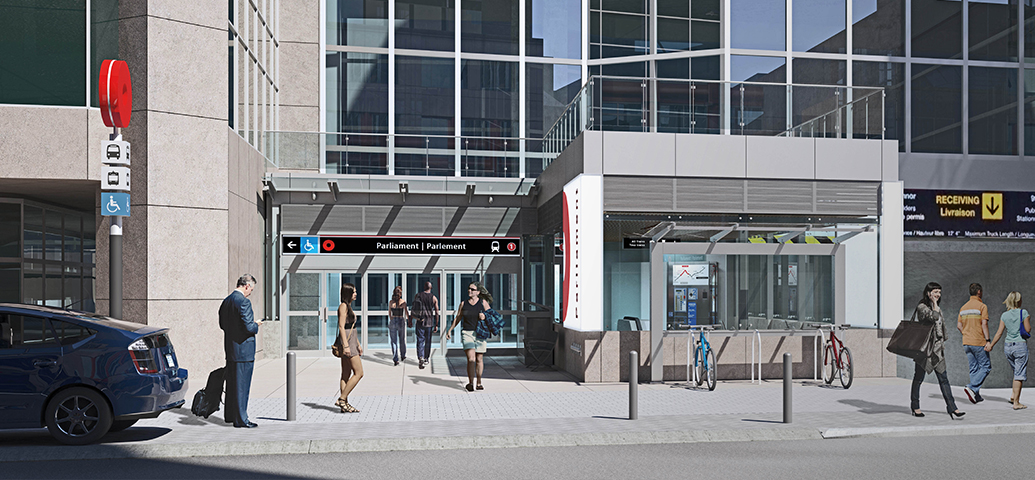 The main downtown bus stop is also located just outside the building, making it a convenient and environmentally friendly location for almost anyone from across the city.